Massachusetts might be better known for its historical landmarks and prestigious universities, but the state has also produced some exceptional NBA talent. From legendary Hall of Famers to rising stars, Massachusetts has a long-standing tradition of contributing phenomenal athletes to the world of professional basketball. In this captivating blog post, we delve into the top 10 NBA players hailing from Bay State. These players have made significant impacts on the game, showcasing exceptional skills, fierce determination, and an unwavering passion for basketball.
1. Patrick Ewing (Cambridge)
No list of the best NBA players from Massachusetts would be complete without Patrick Ewing. Born in Kingston, Jamaica, Ewing and his family moved to Cambridge, Massachusetts, when he was just 12 years old. Ewing quickly made a name for himself on the court, leading Cambridge Rindge and Latin School to three straight state championships.
Ewing went on to play college basketball at Georgetown University, where he was a three-time consensus first-team All-American. Drafted as the first overall pick in the 1985 draft, Ewing spent 15 seasons with the New York Knicks, becoming the face of the franchise and one of the most dominant centers in the league's history. A Hall of Famer and an 11-time All-Star, Ewing's incredible career is a testament to his hard work and dedication.
2. Bill Laimbeer (Sudbury)
Born in Boston and raised in Sudbury, Bill Laimbeer became an iconic NBA player with his tenacious and physical style of play. He was a key figure on the Detroit Pistons' infamous "Bad Boys" teams of the late 1980s, which won back-to-back NBA championships in 1989 and 1990. Laimbeer was a four-time All-Star and is one of the best rebounders in league history, ranking 19th on the all-time rebounding list.
Despite his rough-and-tumble reputation, Laimbeer also had a keen basketball mind, later becoming a successful WNBA coach. His contributions to the game have left a lasting legacy, making him one of the most unforgettable players from Massachusetts.
3. Dana Barros (Boston)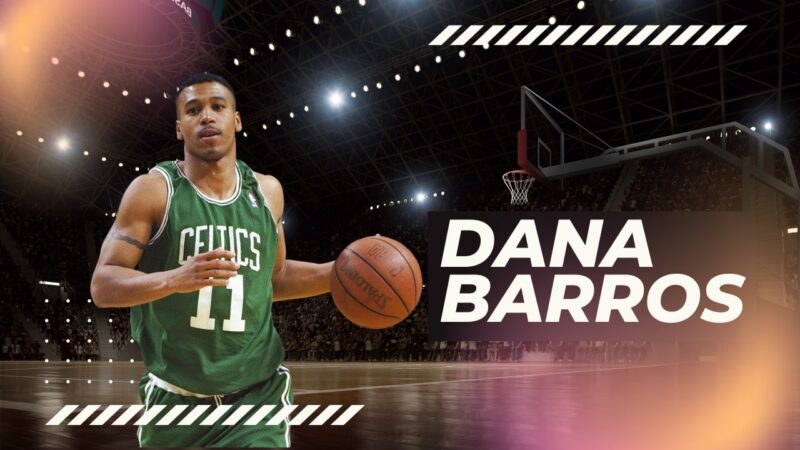 Born and raised in Boston, Dana Barros made a name for himself as one of the NBA's premier sharpshooters during the 1990s. After a standout career at Boston College, Barros was drafted by the Seattle SuperSonics in the first round of the 1989 NBA draft. He went on to play for the Philadelphia 76ers, Boston Celtics, and Detroit Pistons over a 14-year career.
Barros's most successful season came in 1994-95 when he averaged 20.6 points per game and was named an All-Star. He also won the NBA's Most Improved Player Award that year and set a then-record by making a three-pointer in 89 consecutive games. Barros's shooting prowess and ability to score from long range make him one of the best NBA players from Massachusetts.
4. Vinny Del Negro (Springfield)
Vinny Del Negro was born in Springfield, Massachusetts – the birthplace of basketball. After a successful college career at North Carolina State University, Del Negro was drafted by the Sacramento Kings in the second round of the 1988 NBA draft. Over his 12-year career, he also played for the San Antonio Spurs, Milwaukee Bucks, Golden State Warriors, and Phoenix Suns.
Del Negro was known for his solid all-around game, with career averages of 9.1 points, 2.3 rebounds, and 3.2 assists per game. After his playing days, Del Negro transitioned into coaching, serving as the head coach of the Chicago Bulls and the Los Angeles Clippers. As a coach, Del Negro led both teams to the playoffs and helped develop the talents of several young players. His basketball acumen and leadership skills have solidified his place among the top NBA players from Massachusetts.
5. Michael Carter-Williams (Hamilton)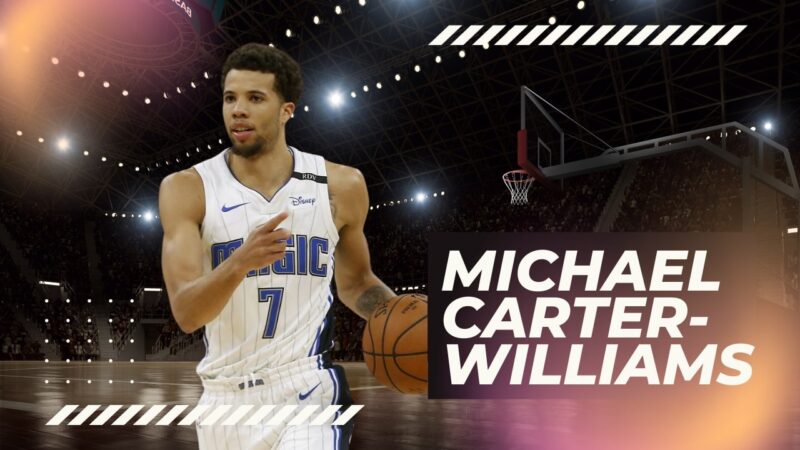 Born in Hamilton, Massachusetts, Michael Carter-Williams has been making his mark on the NBA since being drafted 11th overall by the Philadelphia 76ers in 2013. The 6'5″ point guard, known for his length and defensive prowess, won the NBA Rookie of the Year Award in 2014. Carter-Williams has played for several teams, including the Milwaukee Bucks, Chicago Bulls, Charlotte Hornets, Houston Rockets, and Orlando Magic.
While Carter-Williams has not reached All-Star status, his versatility and defensive abilities have made him a valuable asset for any team he's played for. The Massachusetts native continues to contribute to the NBA, showcasing the state's tradition of producing top-tier talent.
6. Nerlens Noel (Everett)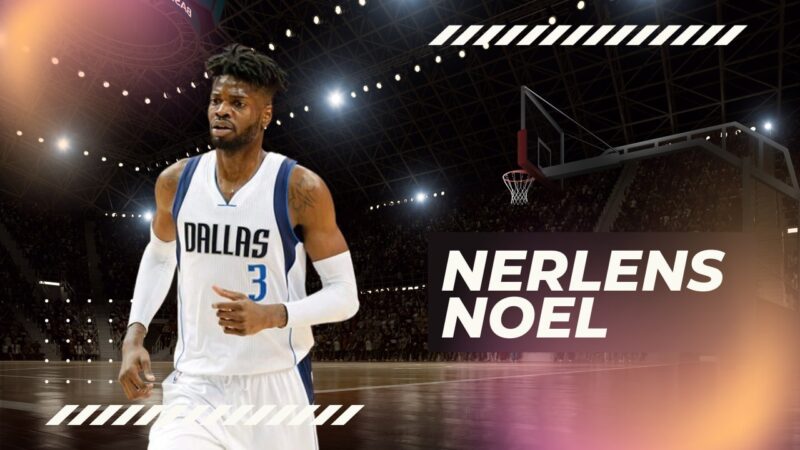 Hailing from Everett, Massachusetts, Nerlens Noel was a highly touted prospect coming out of high school. After a single season at the University of Kentucky, he was drafted sixth overall by the New Orleans Pelicans in the 2013 NBA draft and subsequently traded to the Philadelphia 76ers. The 6'10" center is known for his shot-blocking abilities, ranking among the league's best in blocks per game multiple times throughout his career.
Noel has been a defensive force in the NBA, with stints on the Dallas Mavericks, Oklahoma City Thunder, and New York Knicks. His rim-protecting skills and relentless energy on the court have made him a valuable player and a testament to the basketball talent Massachusetts has to offer.
7. Shabazz Napier (Roxbury)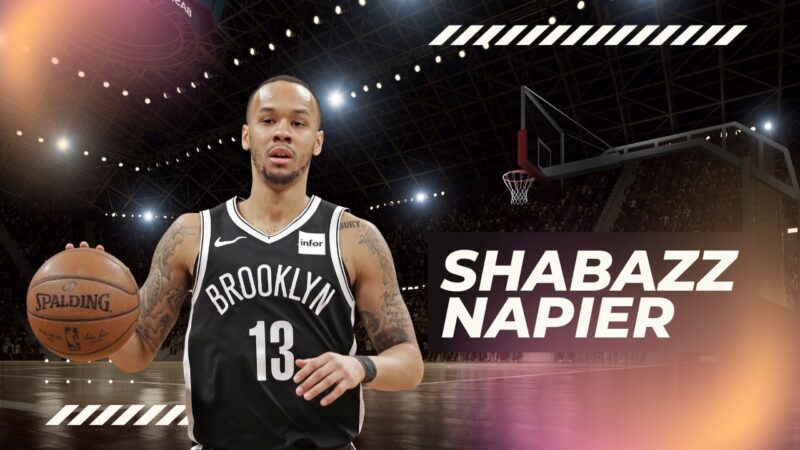 Born in Roxbury, Massachusetts, Shabazz Napier had a storied college career at the University of Connecticut, where he led the Huskies to two NCAA championships in 2011 and 2014. Drafted 24th overall by the Charlotte Hornets in 2014, Napier was immediately traded to the Miami Heat, where he began his NBA career.
The 6'0″ point guard has played for several teams throughout his career, including the Orlando Magic, Portland Trail Blazers, Brooklyn Nets, Washington Wizards, and Minnesota Timberwolves. Napier is known for his quickness, playmaking, and clutch shooting, making him an exciting player to watch and a proud representative of Massachusetts on the NBA stage.
8. Wayne Selden Jr. (Roxbury)
Wayne Selden Jr., another talented player from Roxbury, Massachusetts, played college basketball at the University of Kansas before going undrafted in the 2016 NBA Draft. Despite not being drafted, Selden's perseverance and skill earned him a spot in the NBA, signing with the Memphis Grizzlies in 2016. The 6'5″ shooting guard has also played for the New Orleans Pelicans, Chicago Bulls, and Cleveland Cavaliers throughout his career.
Selden's athleticism, shooting ability, and solid defensive skills have made him a valuable contributor to various NBA teams. His journey from going undrafted to making an impact in the league is a testament to his determination and the caliber of talent hailing from Massachusetts.
9. R.J. Hunter (Oxford)
Born in Oxford, Massachusetts, R.J. Hunter played college basketball at Georgia State University under his father, Ron Hunter. R.J. made a name for himself during the 2015 NCAA Tournament, hitting a game-winning three-pointer that propelled Georgia State to a major upset victory. He was drafted 28th overall by the Boston Celtics in the 2015 NBA Draft.
The 6'5″ shooting guard is known for his sharpshooting and high basketball IQ. Although he hasn't maintained a consistent NBA roster spot, Hunter has had stints with the Celtics, Chicago Bulls, and Houston Rockets, as well as multiple G League teams. His persistence and shooting ability have made him a respected player among the best from Massachusetts.
10. Chris Herren (Fall River)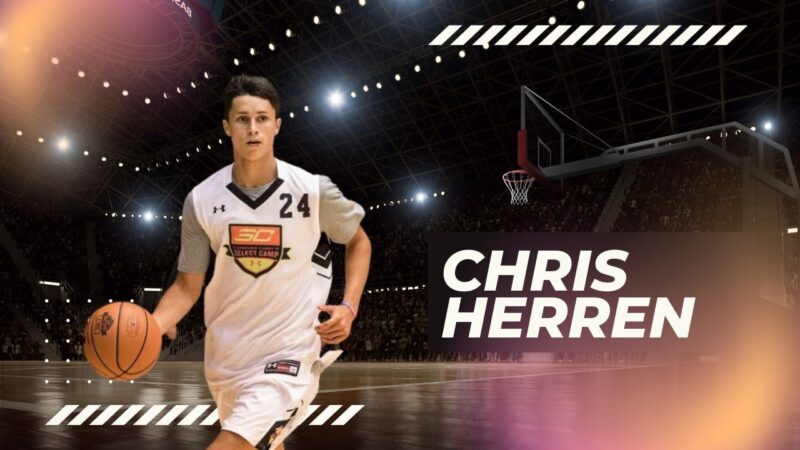 Chris Herren, born in Fall River, Massachusetts, was a high school basketball phenom and a McDonald's All-American. He played college basketball at Boston College and Fresno State University before being drafted in the second round of the 1999 NBA Draft by the Denver Nuggets. Herren also spent time with the Boston Celtics during his brief NBA career.
Although Herren's NBA career was cut short due to personal issues, his basketball talent was undeniable. The 6'2″ point guard showcased excellent ball-handling, passing, and scoring abilities during his time on the court. Despite his struggles, Herren's journey has become an inspirational story of redemption, as he has since turned his life around and now dedicates himself to helping others overcome addiction.
Final Words
Massachusetts has been home to a diverse array of NBA talent, ranging from Hall of Famers to versatile role players. These athletes have left their mark on the league and continue to showcase the rich basketball tradition of Bay State. As the NBA landscape evolves, there's no doubt that Massachusetts will continue to produce exceptional players who captivate fans, contribute to the game's growth, and cement their legacies in the annals of basketball history.