Ladies and gentlemen the 2020 NFL Draft has come to a close. The draft started on Thursday night and lasted until Saturday evening. This is the first time that the draft was held virtually. Coaches, general mangers and team staff had to communicate through video chats and phone calls. Usually the top prospects are at the draft itself, but due to Covid-19 that was unable to be possible this year. Prospects had headphones and camera's set up at home to see the reactions of family and friends, as well at the player being drafted.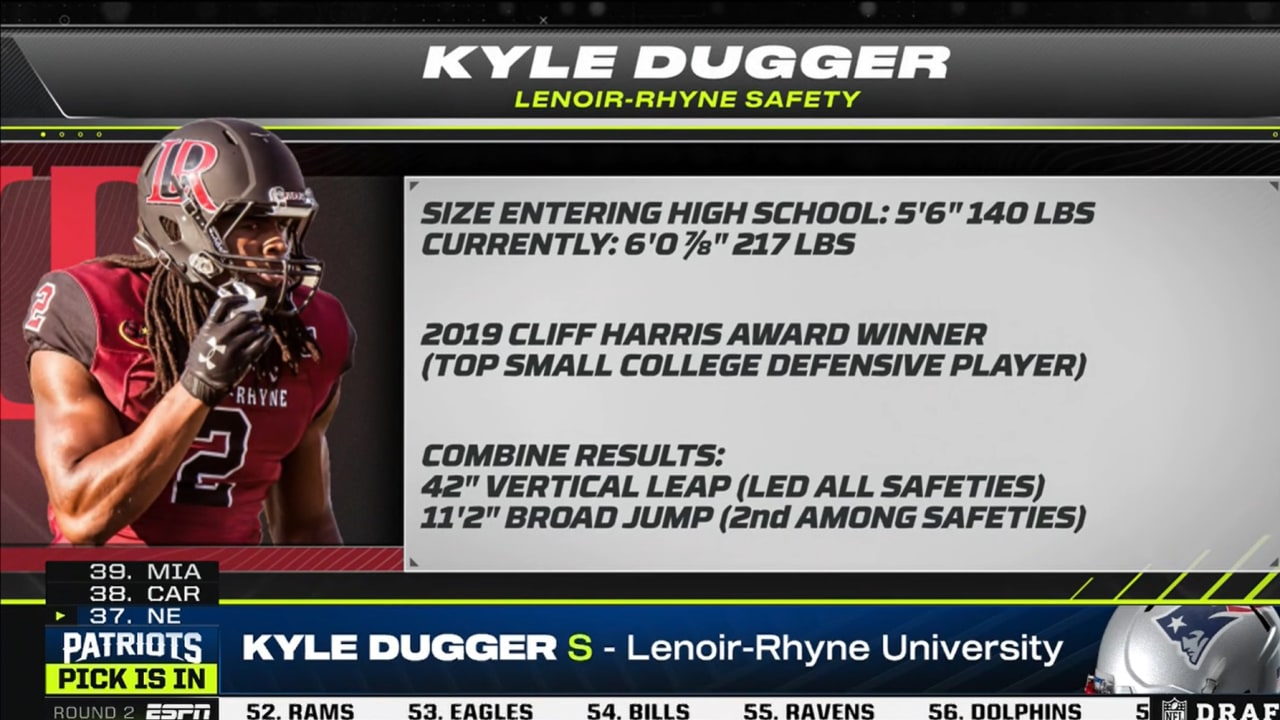 On to the New England Patriots draft picks. On Thursday night the Patriots were selecting at 23rd overall but decided to move out of the first round and draft on day two. With the 37th overall pick in the second round they decided to select a DII safety Kyle Dugger, from Lenoir-Rhyne college. Patriots fans were probably wondering who is this guy, and why would we draft not a DI player? Bill Belichick likes drafting guys that are off the radar, not the ones that are most talked about leading up to the draft day. The 6'1 safety brings a lot of fire-power to New England because they have gone through a lot of turnover the past off season. The defense needs a lot of upgrades because they lost key pieces to free agency. The entire team needs to get younger, faster, and stronger on both sides of the football.
Above is the rest of the draft picks that New England picked on days two and three. I am excited what the rest of the Patriots draft class can do once training camp comes back around. Nick Caserio (Director of Player Personnel), Coach Belichick, the Kraft family, I believe did a nice job with all of the draftees. They addressed what positions they saw they needed to retool on, and revamping the roster is a must. I haven't seen this many players go in a single off season in quite sometime. It will be hard to replace one of the greatest to ever play the game in Tom Brady, but fans have faith in Jarrett Stidham and offensive coordinator Josh McDaniels. Even though the Patriots did not draft a quarterback in the draft, they did sign a free agent once the drafted ended. J'mar Smith, quarterback from Louisiana Tech, was the free agent they signed to add a third quarterback to the depth chart behind Stidham, and Hoyer. It should be fun to see what happens in the next few months, including mini camp, training camp, and the preseason, pending the outcome of the pandemic.